Thanks everyone who helps, supports and inspires us. Thanks to our friends, customers, present and future, without you it would be impossible. Whenever choosing us and our horses, you bring your contribution to the piggy bank for food, medicine, for the redemption of the next unfortunate animal.
You can see the results of our work, if u read a brief history of each rescued horse, and the same time you can follow this information in the section "Our rescuers"
Best regards, HorseTrips Hurghada Team
Our Mr. Potter or Mr. Donkey
He was thrown out on the side of the road when he got too old to continue his hard work. Now he lives like a king: he eats, sleeps and walks for his own pleasure.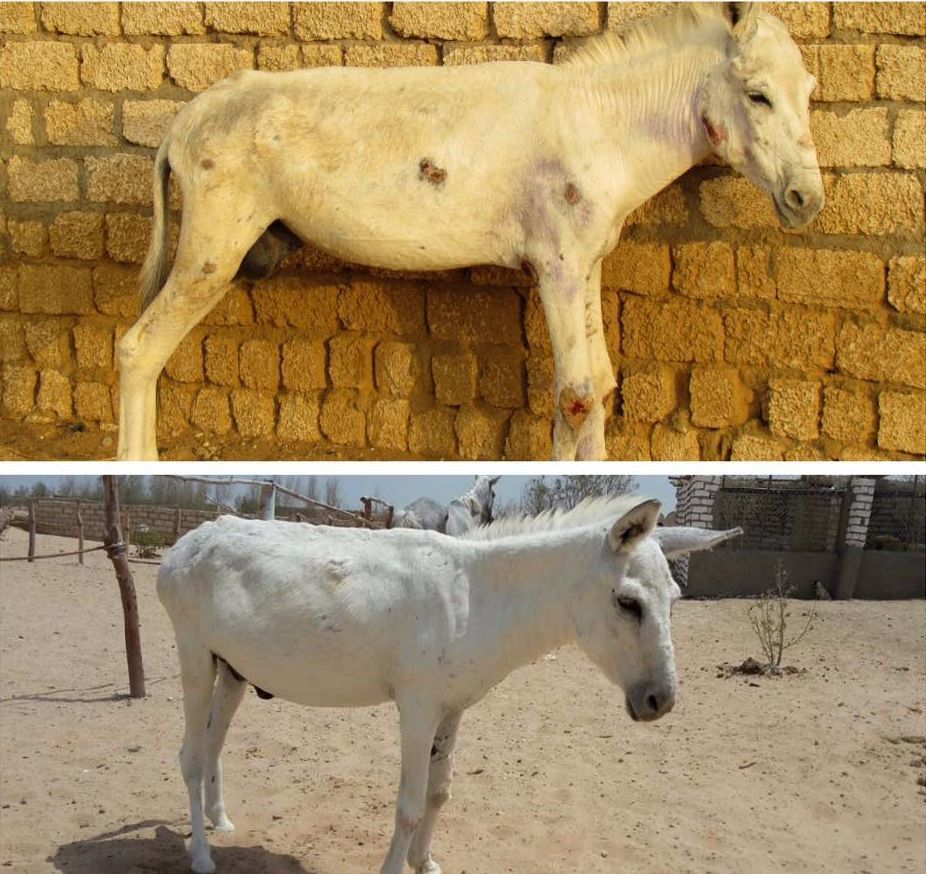 August 2017. A call from a horse dealer you already know... and again the sad story of a horse dying without food. We said NO! There are many horses already, and power and finances are limited. And then he sent photos... We silently looked to each other for a moment, in next second I dialed the number: "Abdu, bring the horse." An hour later she was with us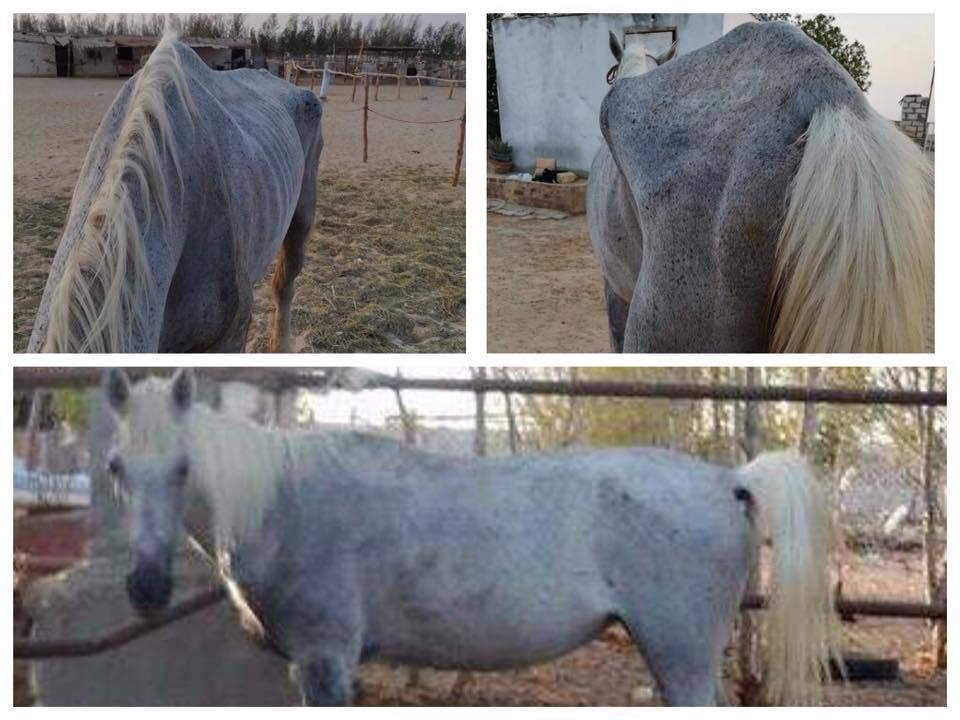 Morning of a normal working day. phonecall from the Egyptian guy who sell the horses:
"Hello, I have pure English race horse. Very tall and in very good conditions. Just she need eat a little bit to bring some weight. Come to see it."
- "Thank you, we have got enough horses".
- "Her owner moved to other country and his family doesn't feed her. She will die!"
Of course we couldn't ignore it.
You can see in the first picture what we have seen when we went there. We was in shock. Guess what we did? Yes, she came with us to the stable.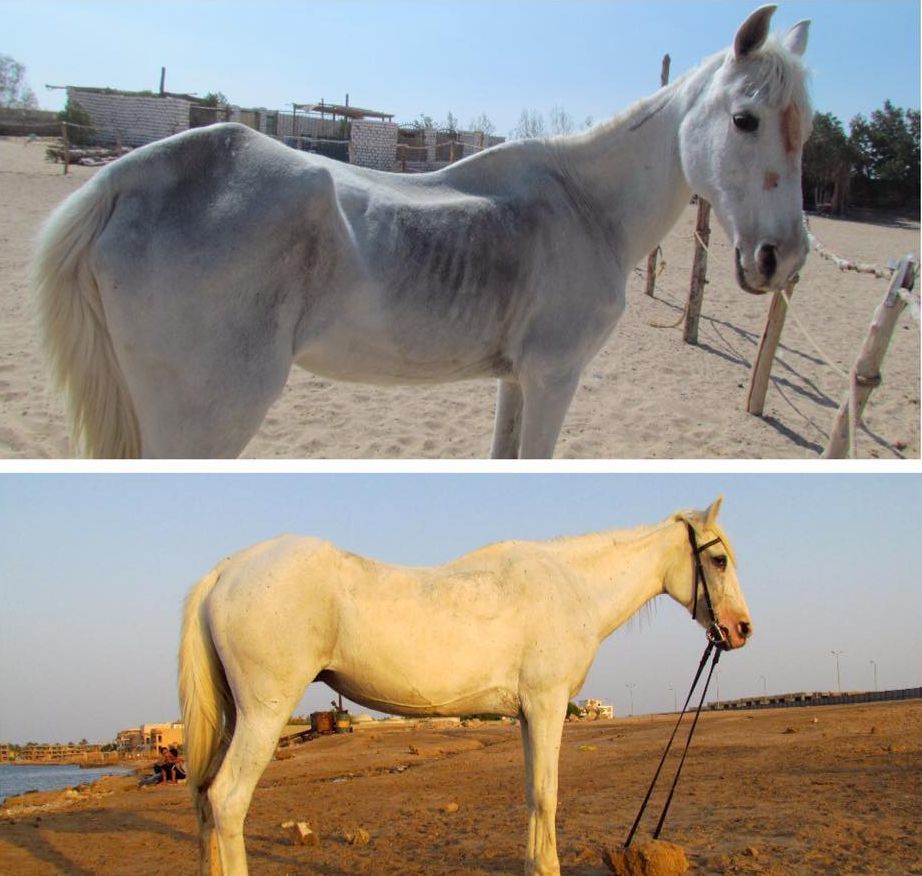 I saw him for the first time in Giza near the pyramids in the summer of 2015 between another skinny and dirty working horses. I inadvertently looked into his eyes, there was a ocean of pain from human injustice,... I just couldn't leave without him. A week later he came to our place. it was a frightened,
aggressive, constantly hungry, with no trust to human stallion. You won't believe how gentle and polite he is now. In such a big body hide a tender kitten.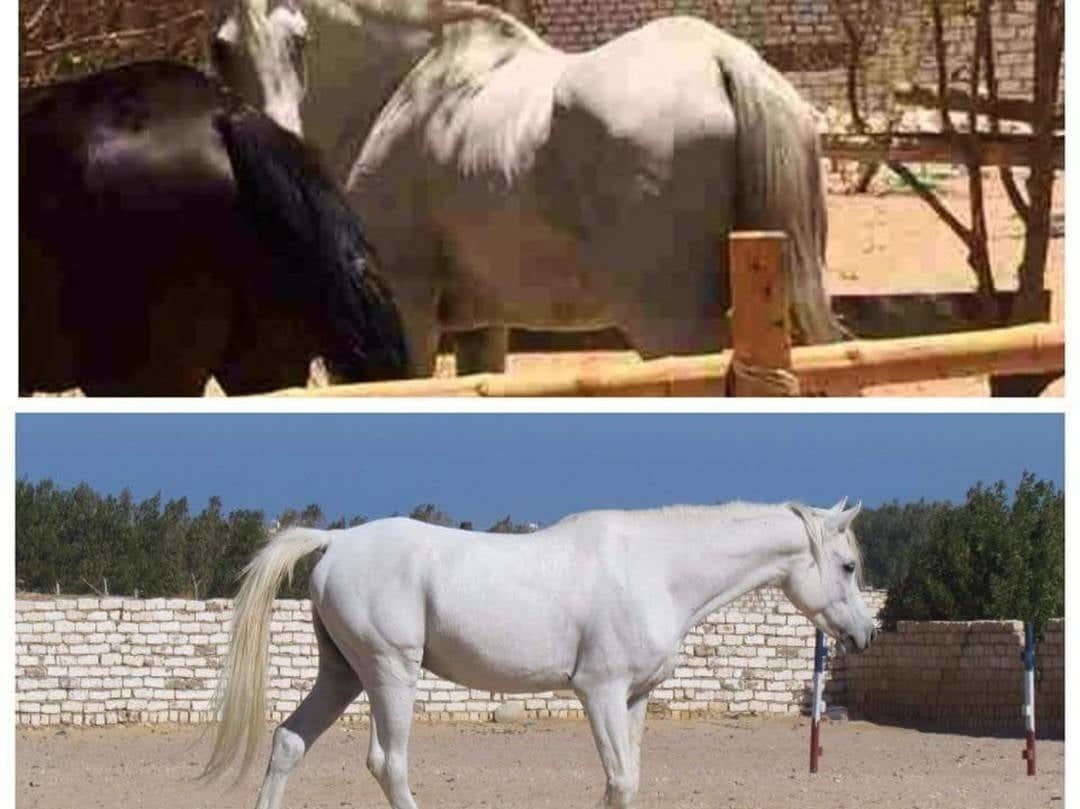 She was a working horse like many others in Egypt. She was carring on her back every day dozens kids and adults in touristic area of Hurghada and her owner was earning money until the moment she almost couldn't move. You can see in first picture how she was looking when she came to us in 09.2014, during next few months she have changed a lot.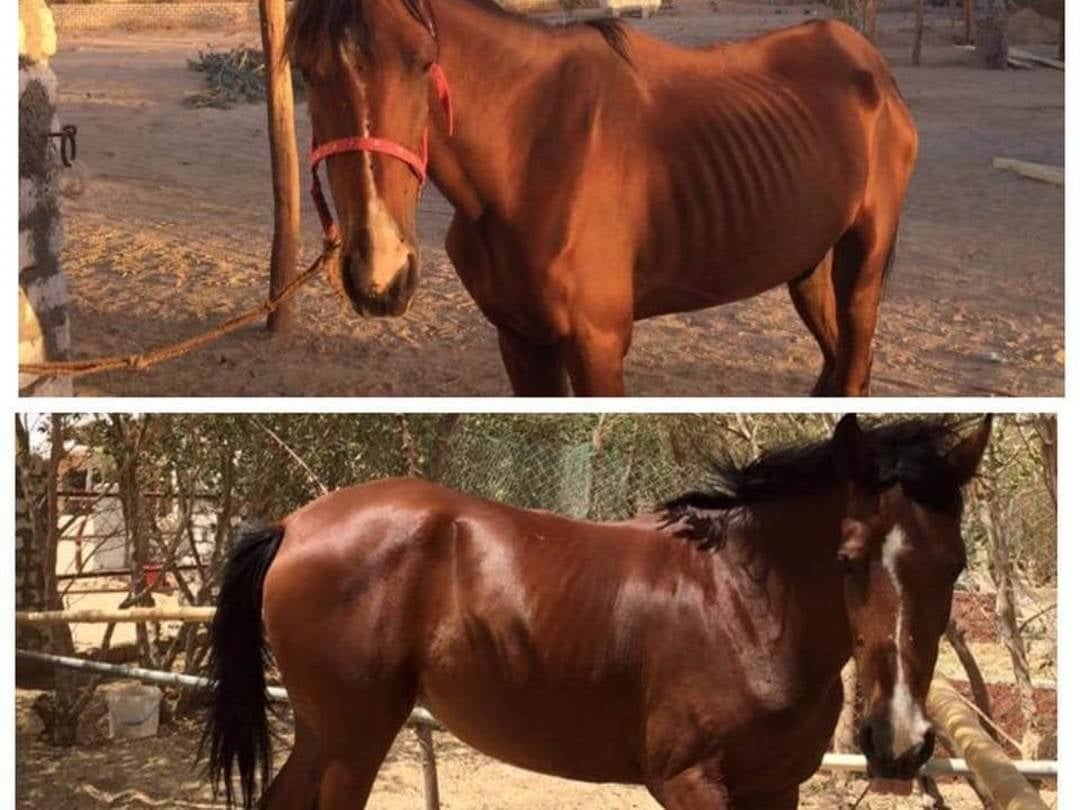 In 2012 group of foreigners were trying to safe a few horses' life when the owner of the stable located in the middle of city left them to die without food and water. Irina was one of them. She bought this poor thing when she just got a chance. From this time life of both of them had changed. Rehana opened the door to horse world for Irina and was gifted by love and care from her new owner. Real happy end.